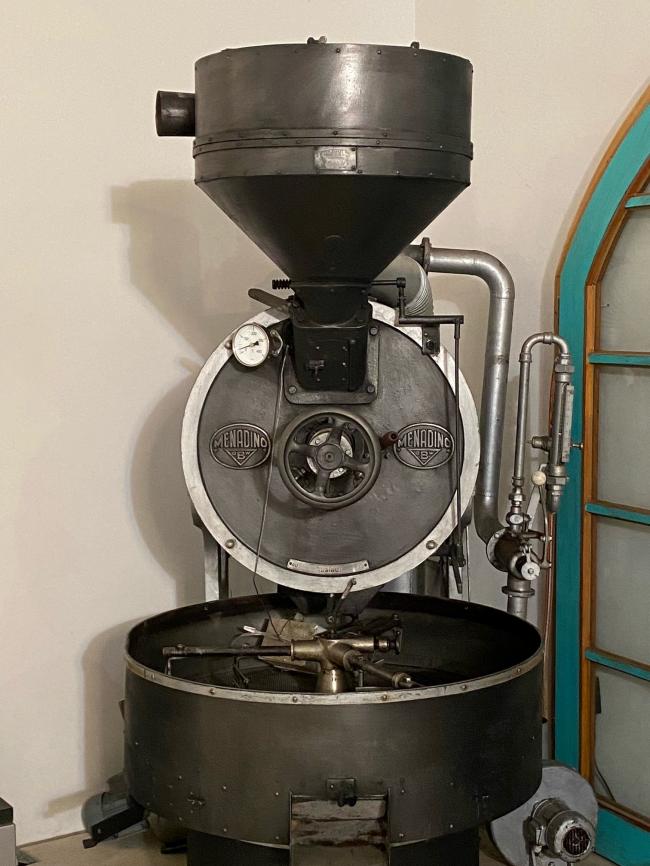 Image 2
Image 3
Image 4
Image 5
Image 6
Image 7
Image 8
Image 9
Image 10
Click above for more images and larger versions
Manufacturer: Barth
Model: Menadino
Category: Coffee Roasters
Status: For Sale
Machine Notes:

Vintage Barth Menadino 22Kg Gas Coffee Roaster for sale
Manufactured in 1959
Serial Number 13357 - 59
We are advised this was refurbished about 10 years ago with new Blower and motor and has spent very little time roasting since then.
It has been roasting Cacao Beans for the last 10 years.
It appears to be all original and in very good condition.
Location: Europe
Please contact us for further details.