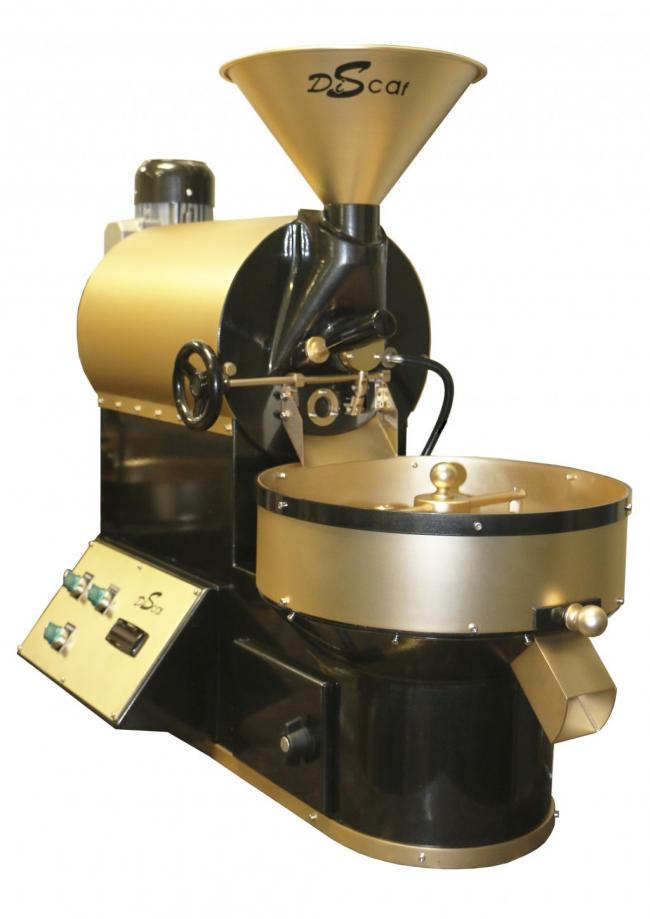 Click above for more images and larger versions
Manufacturer: Discaf
Model: Shop Roaster TN-2
Category: Coffee Roasters - NEW Discaf
Output: 8kg Per Hour
Capacity: 500g - 2kg Per Batch
Status: For Sale
Machine Notes:
Mid-Range Gourmet Shop Roaster- Model TN-2
This is a New Roaster manufactured to order in Barcelona, Spain.

Easy to operate and maintain, good looking brass and black enameled finish. Solid and built to last.

No installation required, simply plug in and start roasting to your specification. Spare heating elements can be supplied and are easily fitted.

TN-2 Features
•Load Hopper
•Digital Thermometer
•Low Energy consumption
•4 Batches, 8kg Per Hour
•Cooling tray with suction
•Roast Sample taker
•Husk Collector

TN-2 Dimensions
•Length 940mm
•Width 415mm
•Height 812mm
•Weight 81kg
•220V, 2.8KW, V 50 Hz
Price: 9,500Euros Ex.works SpainPlus
Crating into wooden box: 125Euros

Lead time from order is 6-8 Weeks, if stock not available.

Please call for a quotation and availability.